We are excited to bring back our Women's team for 2023 and reintroduce another team into the ever-growing Hunter Rugby Women's Competition.
This year we've teamed up with Medowie to form Beachdowie!
Hunter Rugby Women's XV's
A beast's sport played by Ladies, where the ball is moved forward by passing it backwards – some say it's the most fun you can have with 14 other people and a hooker!
The Hunter Rugby Women's 15 a side competition runs for 20 weeks, from April to August.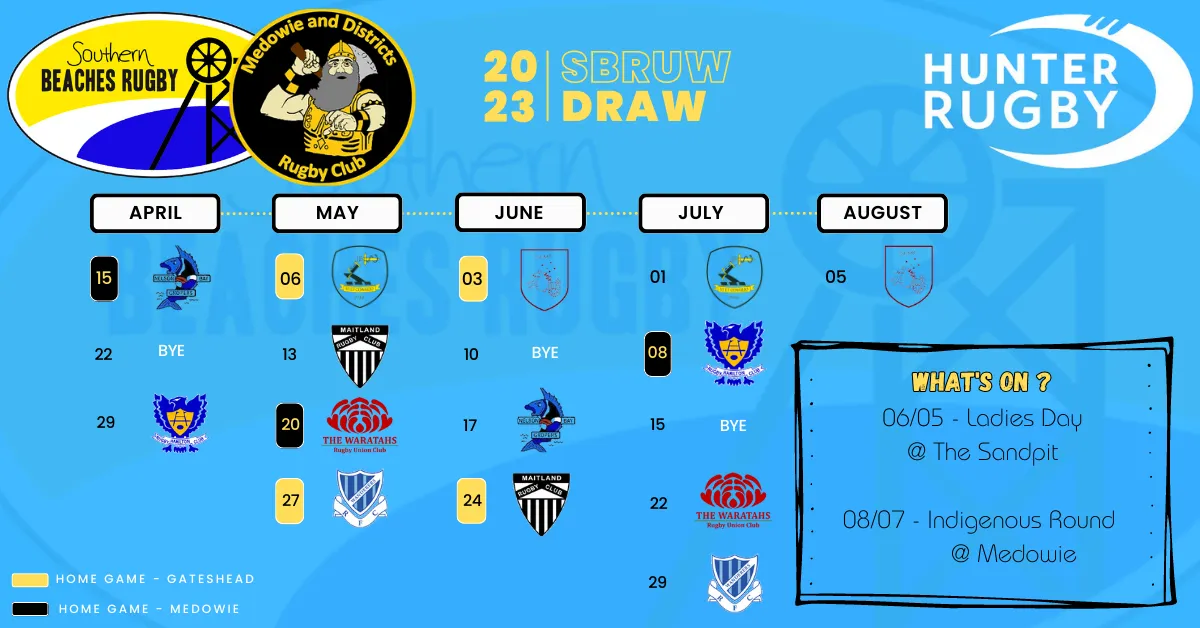 Angry?  Need an outlet?  Want to hit people (legally)?  Want to have fun with your mates?  Need a new hobby?  Want to get active and social?
If you answered yes to any of these – YOU NEED RUGBY!  Get in touch now.